New To Azure Mines
Azure Mines is a new mining game first developed by Berezaa during a five hour stream on June 7th 2016. You start off with a base in ruins and it's your job to restore it to its former glory by upgrading the stations with ores and gold. You can also go deep into the mines and caves to collect rare ores! There are even a few that rarely spawn on the surface so keep an eye out for those! You can play Azure Mines here! Have Fun!
New To Azure Mines Wikia?
You've come to the right place! The Azure Mines wikia has in-depth information on every ore, pickaxe, base station and other game mechanics and updates! If you have questions or need help then feel free to check out our forums! You may also refer to the following pages:
Also Feel free to edit hundreds of pages of information on Azure Mines but please refer to the Rules and Editing Guidelines. Registered wikia users and guests can edit pages and always check out the home page for any new announcements or polls.
Recent Activity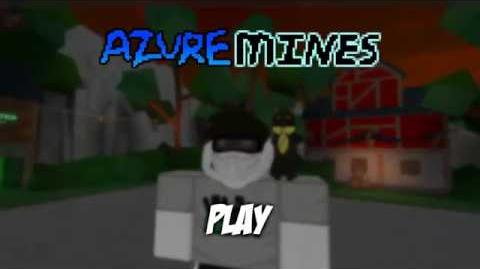 Stats
88 articles with 29,103 edits
1,787 images uploaded
31 active users